Sansones promote Savacool to head of day-to-day operations
Posted on May 16, 2017
Sansone Group has promoted Scott Savacool to director of operations, a newly formed position that will oversee the day-to-day operations of the family-owned real estate firm.
The organizational change means Sansone Group's five principals — Chairman and CEO Anthony Sansone Sr., along with his sons Jim, Tim, Doug and Nick — can focus on long-term growth opportunities.
"With the growth of the operation over the years, we found ourselves more tied up by the day-to-day stuff," Jim Sansone said. "We realized we had good people leading our divisions so we decided to allow them to run the divisions and find somebody that could direct the entire operations as a whole."
Savacool has been with Sansone Group for 14 years and most recently served as senior associate in the firm's office brokerage. According to Sansone Group's website, Sovacool's personal sales and leasing volume averages $28 million per year.
"I'll act as an intermediary between all the groups — brokerage, property management, multifamily, development and acquisitions — to ensure we're successful and growing as we need to," Savacool said.
Jim Sansone said the principals will act more like a board of directors.
"If they need us for bigger picture items, then great, but in the meantime we'll be working to expand Sansone Group across all segments," he said.
Sansone Group, according to its website, brokers more than 1.9 million square feet in lease transactions, more than $325 million in transaction volume annually. It has developed 7 million square feet of retail office and industrial buildings along with nine multifamily developments. The company has completed more than half a billion dollars in investment transactions over the past five years while managing 13 million square feet of commercial real estate valued at more than $2.5 billion.
The firm has about 250 employees. Its corporate headquarters is in downtown Clayton.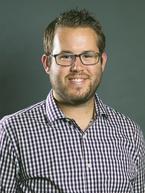 Brian Feldt
Senior Reporter 
St. Louis Business Journal