Rogue geese, 'noxious' smells and paper clip bait: The inside stories of St. Louis property managers
Posted on February 08, 2019
https://www.bizjournals.com/st...
What comes to mind when you think about property management? How about trying to explain to a tenant that your accounting department won't balance his checkbook? Tenant relations are a critical component of any property management firm's business, so we asked five local property managers to share stories and tips about what makes a good — or not-so-good — tenant. The featured participants are:
What makes a good tenant?

Sarah Mansholt, Altus Properties: In my experience, the best tenants I have had the pleasure of working with are the ones that viewed their occupancy as a partnership with the landlord and managers. These tenants look to develop long-term relationships between their businesses and the buildings they choose to occupy. They are the tenants who value open communication and work proactively with the landlord and managers to find solutions that work for both parties.
G.T. Cozad III, Cozad Commercial Real Estate: We have found that the best tenant is one that treats the owner's property like it is their own. If a tenant takes pride in their space and has regular constructive communication with the landlord's representative, it helps to create a strong long-term relationship.
Bruce Brophy, Gershman Commercial Real Estate: Communication is the key. It is much easier to address issues with an open and responsive line of communication. The lease is a contract, obligating both the landlord and the tenant to do, or not do, certain things. Therefore, it is very helpful to have a tenant that is knowledgeable and understands the lease. As the well-known slogan says, "An educated consumer is our best customer."
Samantha Gauch, Sansone Group: The recipe for a good tenant is one part the understanding of their primary lease obligation and one part understanding the lease obligations of the landlord.
Brian Ungles, Cushman & Wakefield: They understand the lease requirements and landlord/tenant responsibilities, and are respectful of the property and team.
What makes a bad tenant?
Gauch: Aside from monetary strife, a bad tenant is typically one that has an unrealistic understanding of how a property is operated and maintained.
Ungles: They don't treat the property like it's their own. They are messy, over-occupy or park, and don't follow building rules for the enjoyment of other tenants.
Mansholt: Tenants with employees or clientele who do not respect the building, tenants with team members who take an adversarial approach with their neighboring tenants, the building management and maintenance teams, and tenants who blatantly disregard the terms of the lease make for less desirable tenants.
Brophy: Other than just the simple lack of knowledge of their rights and remedies under the lease and poor communication, tenants that display a general lack of professional dialogue (written or verbal) are very difficult to manage.
Cozad III: I don't know if we ever consider a tenant "bad." Landlords struggle with tenants that don't effectively communicate issues, good or bad. Lack of communication ends up causing problems that could have easily been avoided.
What are some surprising things tenants often do?
Brophy: We have had tenants file false accident reports, hook up a neighboring tenant's utilities to their own retail suite, and ask our accounting department to help balance their checkbook. All of this keeps the job very entertaining at times.
Ungles: Leave a piece of paper or paper clip on the floor to try and prove janitors are not vacuuming their space. They call when the fire alarm goes off and ask if they need to evacuate.
Mansholt: Drop keys down elevator shafts, seemingly freeze and don't respond when a maintenance technician or manager knocks on a restroom door and declaims, "Maintenance...is anybody there...?", and park in parking spaces clearly designated for customers or visitors.
Gauch: Construction in a space without landlord consent or approval.
Cozad III: Tenants do is not fully read/understand their lease. There is a lot of detail that needs to be followed so that the tenant understands their responsibilities.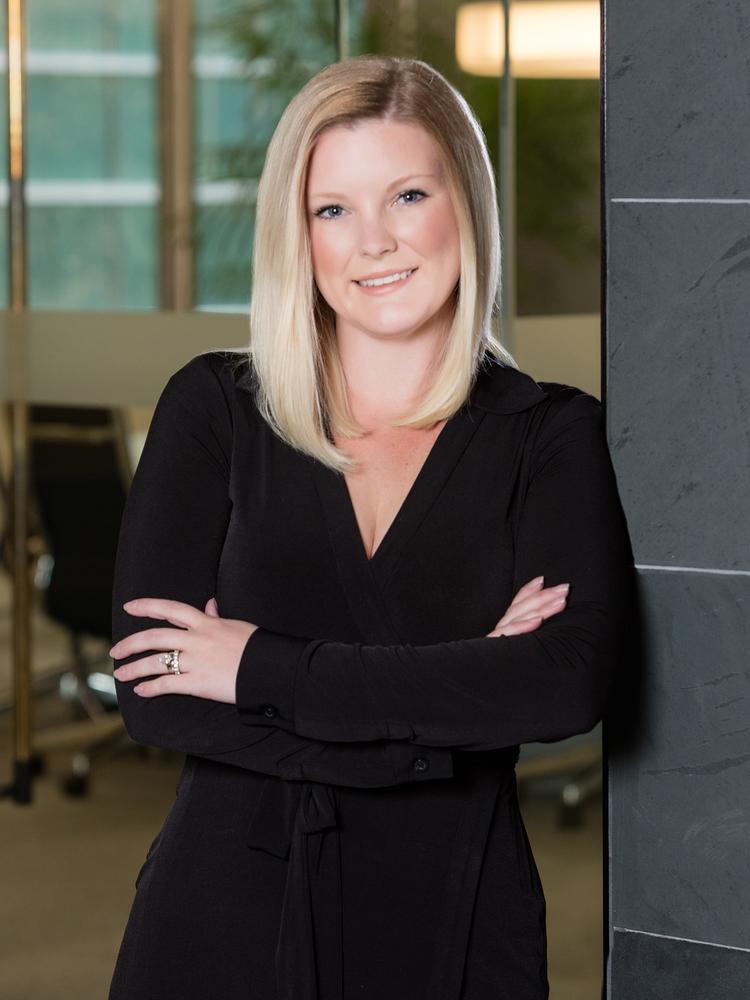 Samantha Gauch of Sansone Group
What's the most memorable story you have about a tenant?
Gauch: We received a tenant complaint requesting property management intervention with another tenant's diet because they were causing "noxious" smells in the restroom.
Cozad III: The most memorable situations usually involved some sort of unexpected mess. We have had multiple vehicles go through brick walls or windows of buildings we have managed. People accidentally pressed the gas instead of the brake. We have also had a large goose fly right through a window into a doctor's office while patients were in the room. Needless to say, these instances caused a slight surprise!
Brophy: The proliferation of cameras for security purposes has done wonders to improve the overall occupancy experience, but those same cameras also catch tenants doing some very unusual and compromising things. The most memorable are not fit for print unfortunately.